One of my favorite family Christmas traditions growing up is getting Christmas Pajamas! Every year, my parents give us Christmas PJ's on Christmas Eve to wear to bed and lounge in on Christmas Day! Even now that we are all adults, we still get them after our annual Family Christmas Eve party, and it's STILL something I look forward to every single year. You can't go wrong with comfy new PJ's! So this year, I thought I'd round up a few of my favorites, and if this isn't already one of your Family's traditions, maybe now it will be! 🙂
First up are these ADORABLE Bear Cheeks Plaid Flapjack Onesies from LazyOne! They make matching sets for the whole family in lots of different patterns, and even have them for dogs. I can't even! They were kind enough to send us a set for the whole family this year, and I am obsessed! They are so comfy, even my husband loves them! These are so perfect for Family photos or Christmas Cards!
I bought these for Mila and I because I just love the poinsettias, and the fact that we can twin in them! They aren't exact matches, but pretty darn close! I love that they are Christmas-y without being tacky, and can still be worn well after the Holidays!  The women's set is from Target, and is soo comfy, and the toddler set is from Old Navy.
These Buffalo Plaid pants are from Old Navy, and I seriously love their pajamas bottoms. I have a pair that my parents got me last Christmas, and I still wear them ALL the time. They are so comfy and hold up really well in the wash. I also got one of their thermal tops to wear with them!
Can you tell I'm obsessed with Buffalo Plaid this year?! These Men's pants are from Target, and I will be wrapping them up for Myles on Christmas Eve! I got our matching pants from two different places because the Old Navy ones were actually red and charcoal, not black, and my OCD couldn't deal with that.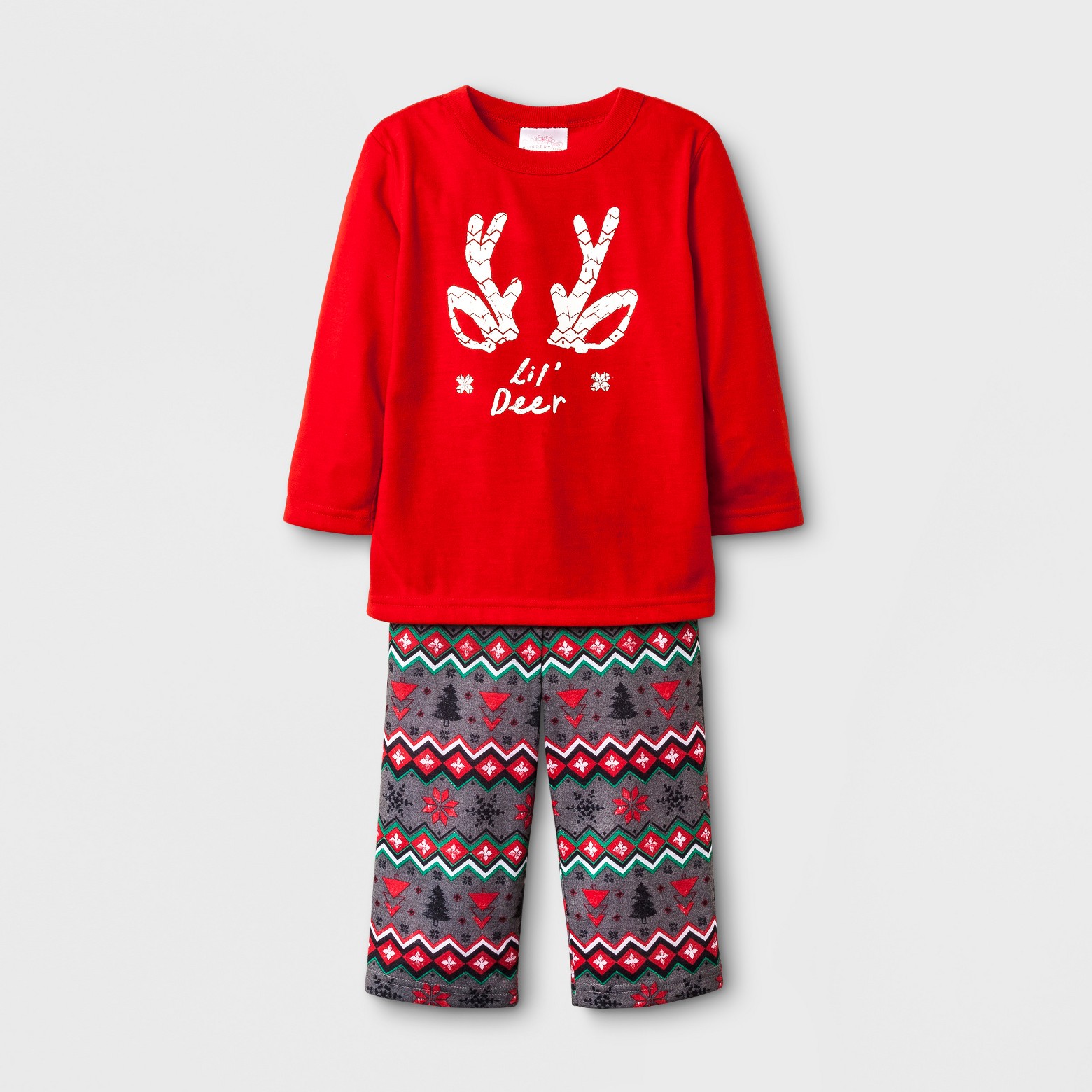 The pajama set we got Mila to contrast our Buffalo Plaid pants is now sold out, but it is an adorable fair isle print onesie. Here is another idea from Target, with a similar fair isle print, and they actually make matching ones for the whole family too!
I hope you got some ideas from this post if you've been on the hunt for cozy Christmas PJ's! There's just something about lounging in cute pajamas all day. It makes me feel comfortable and cozy, but not like a total bum. Definitely a must-have for the cold winter months!
xo, Amy